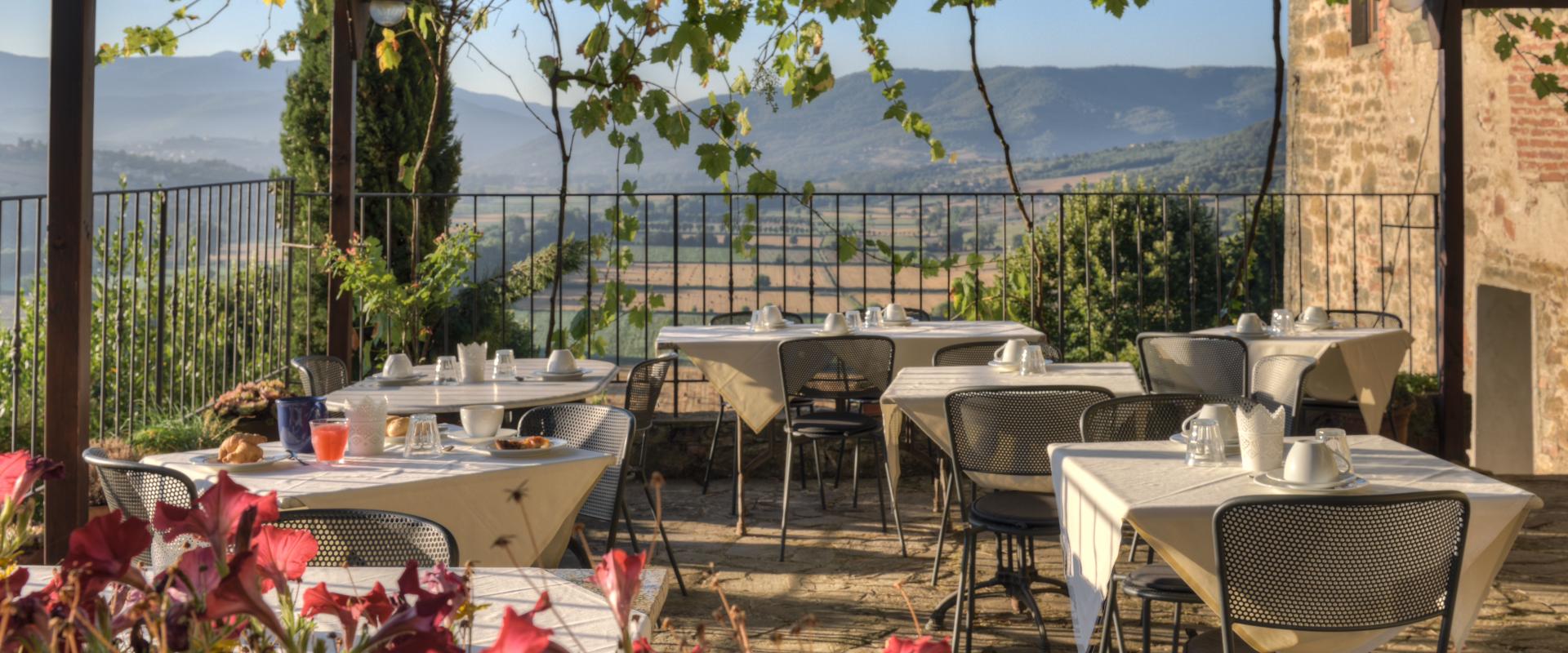 Historical house in Poppi area
The hotel is in one of the oldest palaces in Poppi, located just above the town walls. It includes a small church, built during the XI Century, used nowadays as art gallery and hall for cultural events.
The entire building has gone though a careful process of renovation, that led in 2006 to the opening of the Albergo, combining the comfort of a modern hotel to the original charm and historic value of the palace.
The garden belonging to the parish has been renovated with olive trees, grapevines and other numerous local plants. The garden and its terrace are the perfect place to relax during the stay in Poppi.
The hotel has 10 rooms. Each one has private bathroom with shower.
In order to preserve the unique style of the hotel, the rooms have been furnished with artisan beds and pieces made by a well-known local workshop, considered one of the best among Italian iron workshops.
A large breakfast room is located at the ground floor, alongside a parlour with fireplace, always accessible to our guests.
There lies the access to the garden, with terrace, relax area and a barbecue, just below the Castle. From the garden, our guests can overlook the entire Casentino Valley.
Hairdryer
Balcony
Buffet breakfast
connected rooms
Rooms/facilities for disabled
Safe
Garden
Laundry
Outside parking
Central position
Sauna
Congress
Transfer services
Shuttle
Terrace
Luggage transport
TV
WiFi
Historical house in Poppi area
Piazza Jacopo Bordoni, 2 52014 Poppi (AR)
Contact us for more information or booking