Visita Canale di Tenno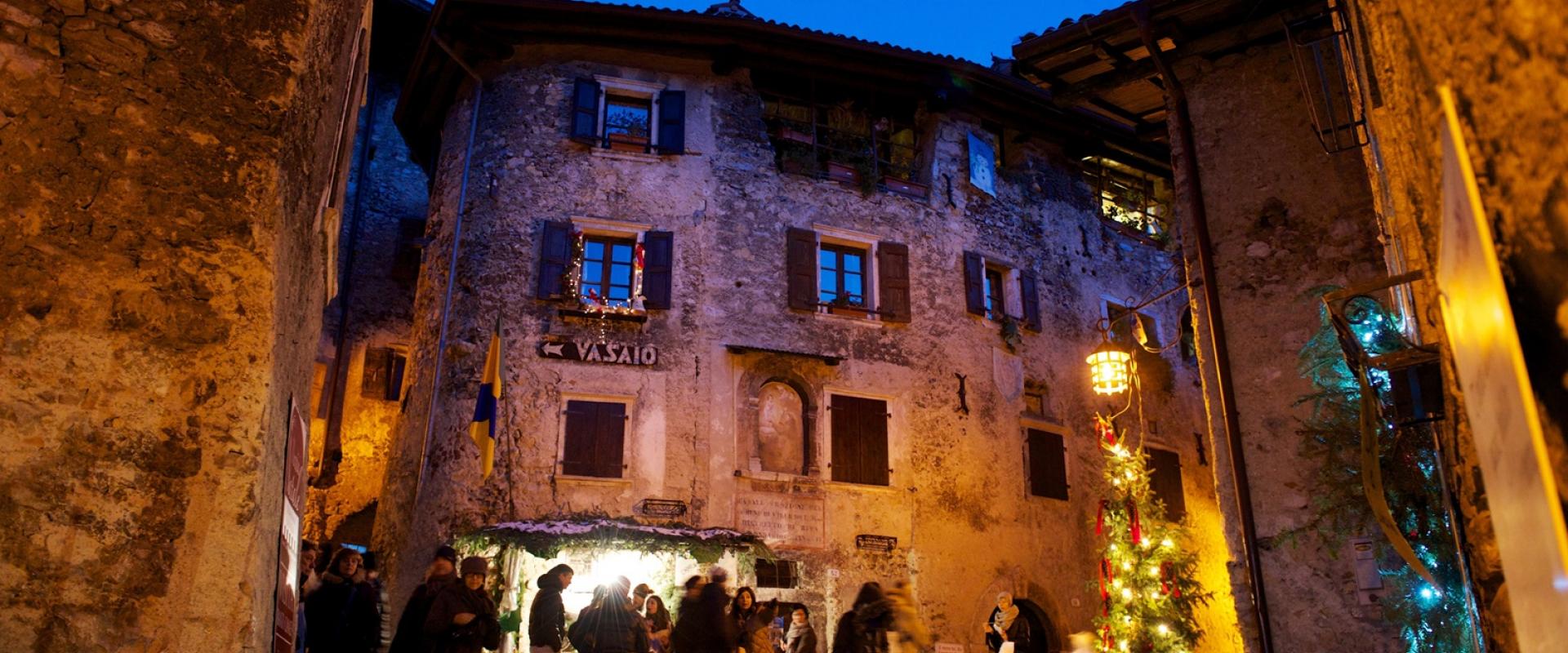 Beautiful village sung by Virgil in the Aeneid!
Resting on a crossroads of valleys, just above Riva del Garda, the village of Tenno en-joys a privileged location between the Alpine environment and the Mediterranean climate of Lake Garda. Its low mountain position favors a landscape of contrasts, sung by Virgil in the Aeneid. The Castle of Tenno, dating back to the twelfth century, characteriz-es the village and is located on the rocky crag of the village of Frapporta, with panoramic views of the lake. Its medieval features and the Romanesque church of San Lorenzo are extraordinary lovely.