Visita Furore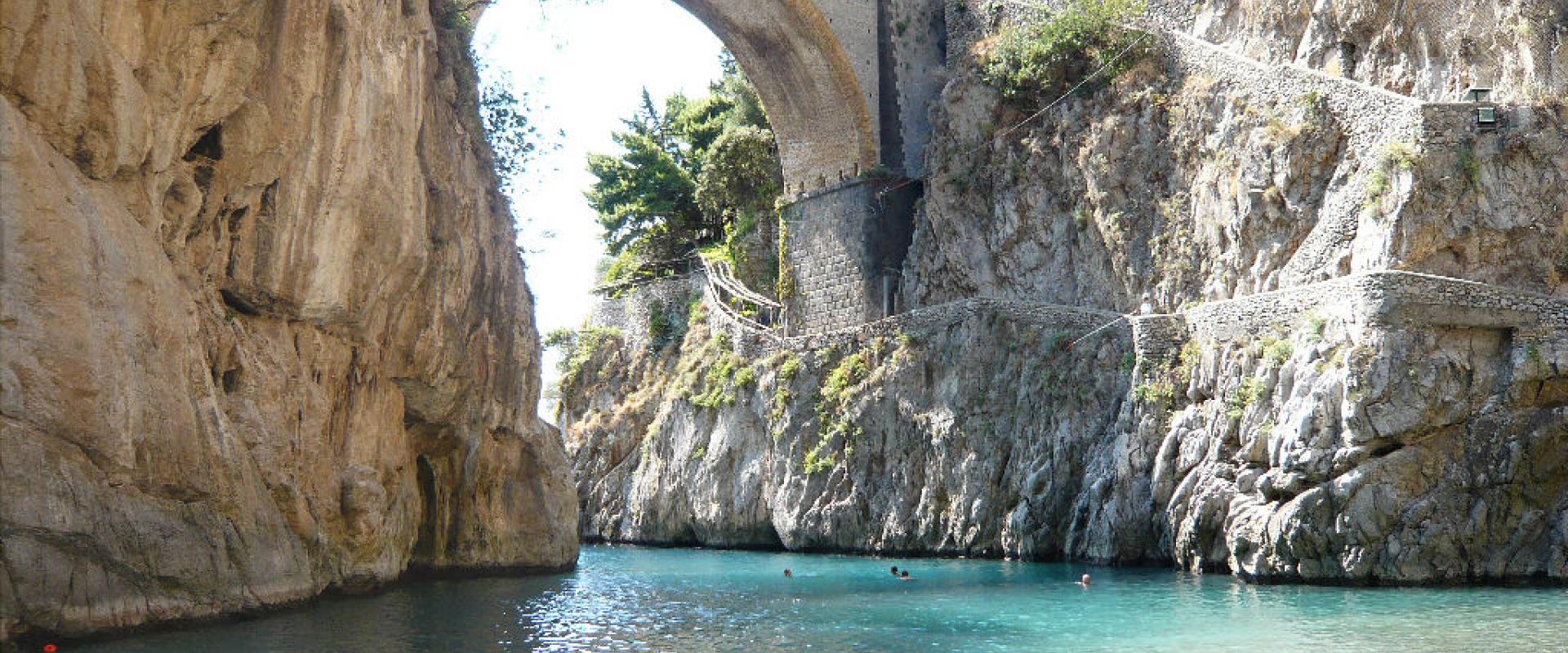 The borgo that does not exist​!
A tiny seaside borgo described among the most beautiful in Italy and located  between Amalfi and Positano, in the heart of the Amalfi Coast. Following the hilly hairpin bends of a road engraved in the greenery - the Amalfi-Agerola - along the Amalfi Coast, you arrive at Furore, "the borgo that does not exist". In fact it is a scattered borgo where the houses are not next to each other but sprout from rocky ridges along its famous fjord, the Fjord of Furore. Recognized World Heritage by UNESCO, after a long decline, Furore is now completely restored: a unique art gallery en plein air consisting of over one hundred author's walls, murals and sculptures that make it a painted borgo.
The four churches of S. Giacomo, S. Elia, S. Michele and S. Mariasono, with the majolica cupolas of their bell towers and the frescoes recently brought to light, are real architectural peculiarities. The fjord is bypassed by the state road through a 30 meter high suspension bridge, from which, every summer, a stage of the World Championship of Great Heights takes place. Furore is also the "City of Wine", one of the prestigious areas of the Doc Costa d'Amalfi.