Visita Montagnana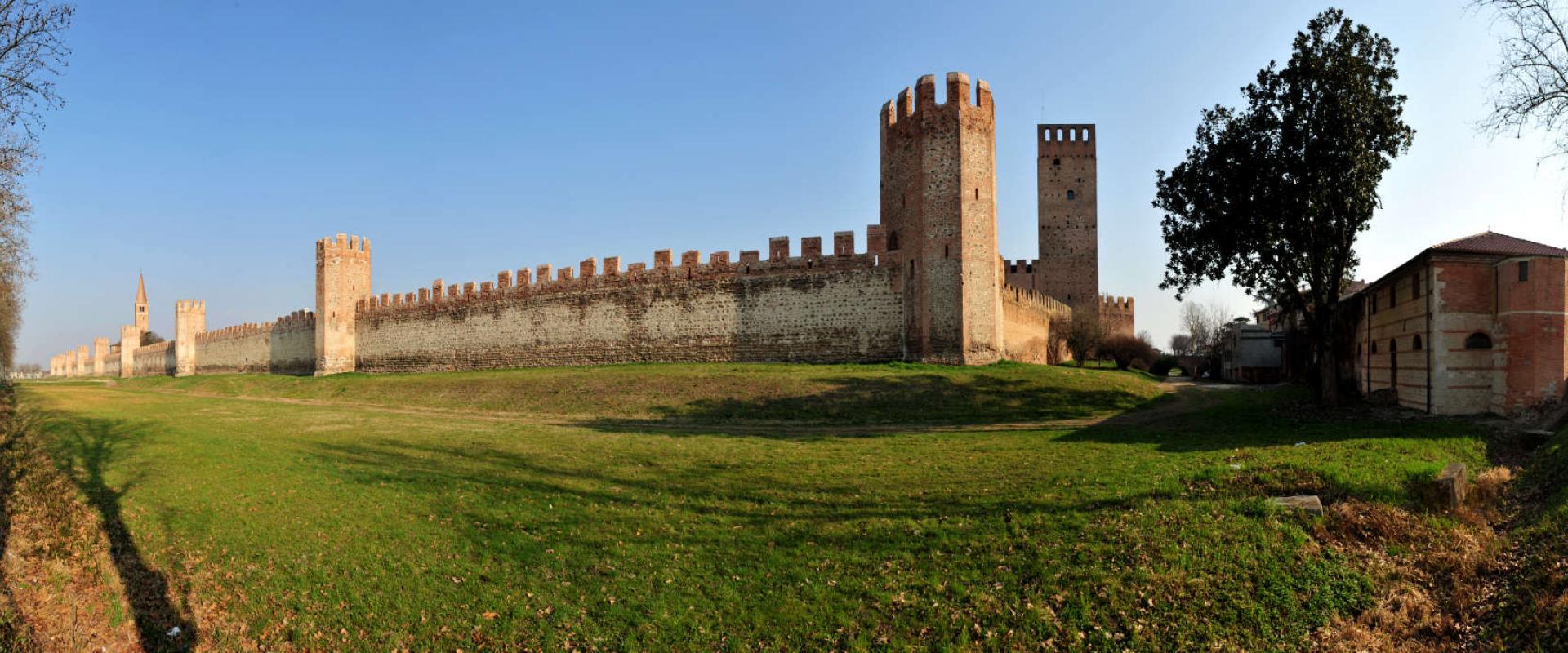 The walled medieval city!
Montagnana's tall walls surround one of the most beautiful old towns in the region.
The defensive complex, which makes Montagnana a great example of medieval strongholds, began development in the 14th century, during the Carraresi era. In fact, this historical family from Padova chose Montagnana as the outer point of defense against Scaliger raids from Verona. They commissioned the strong walls, which are about one metre thick and surrounded by a moat which today is a wide green space.