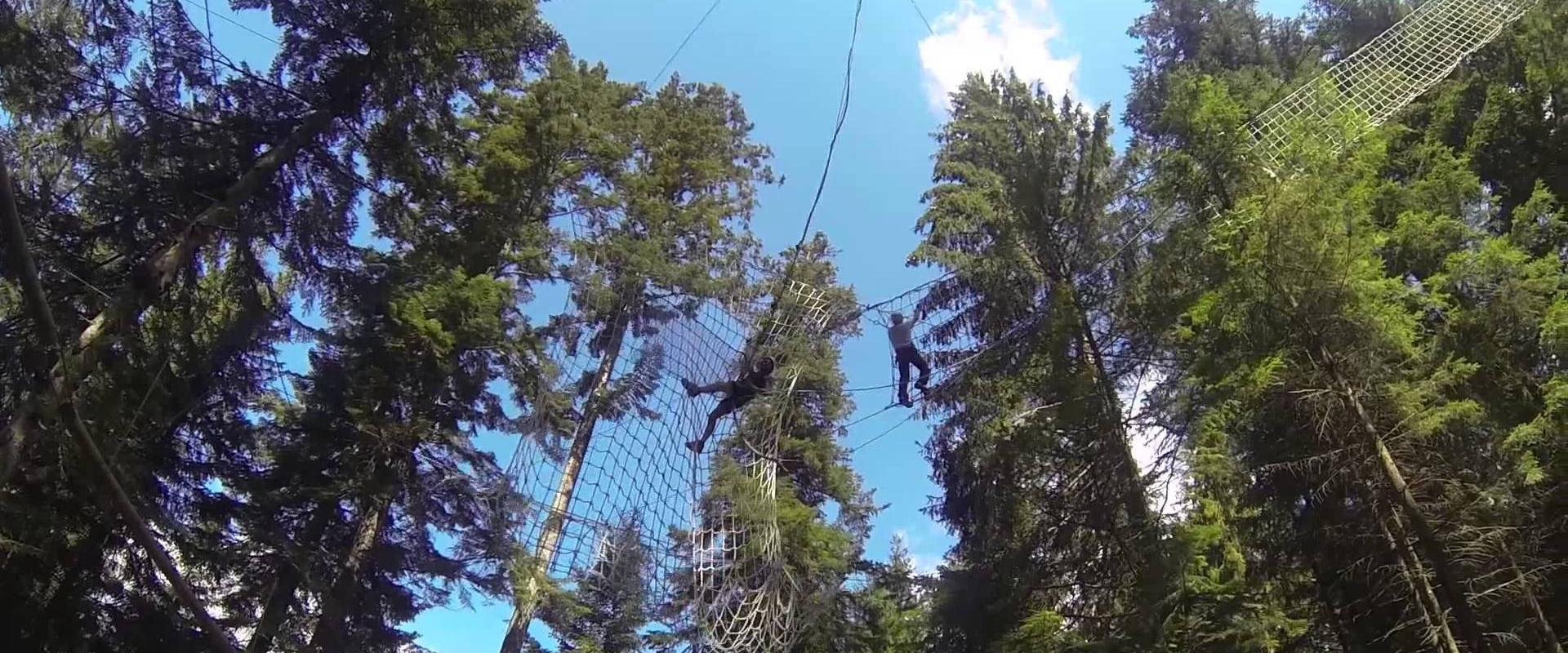 Adventures Park in the high valley Seriana
An activity eco friendly!
A set of paths in the air at different heights from the ground, mounted on tall trees and even on wooden poles or rock walls. The various routes up the park in which you can move freely, previously trained and equipped with a safety device similar to that used in climbing (harness, carabiners, pulleys).
An activity in contact with nature and eco-friendly: no motorized vehicle, no noise, no emission of gas, a different way to have fun and intelligent respect for nature.
Recommended season: spring, summer
Talk to a travel expert and personalise your trip