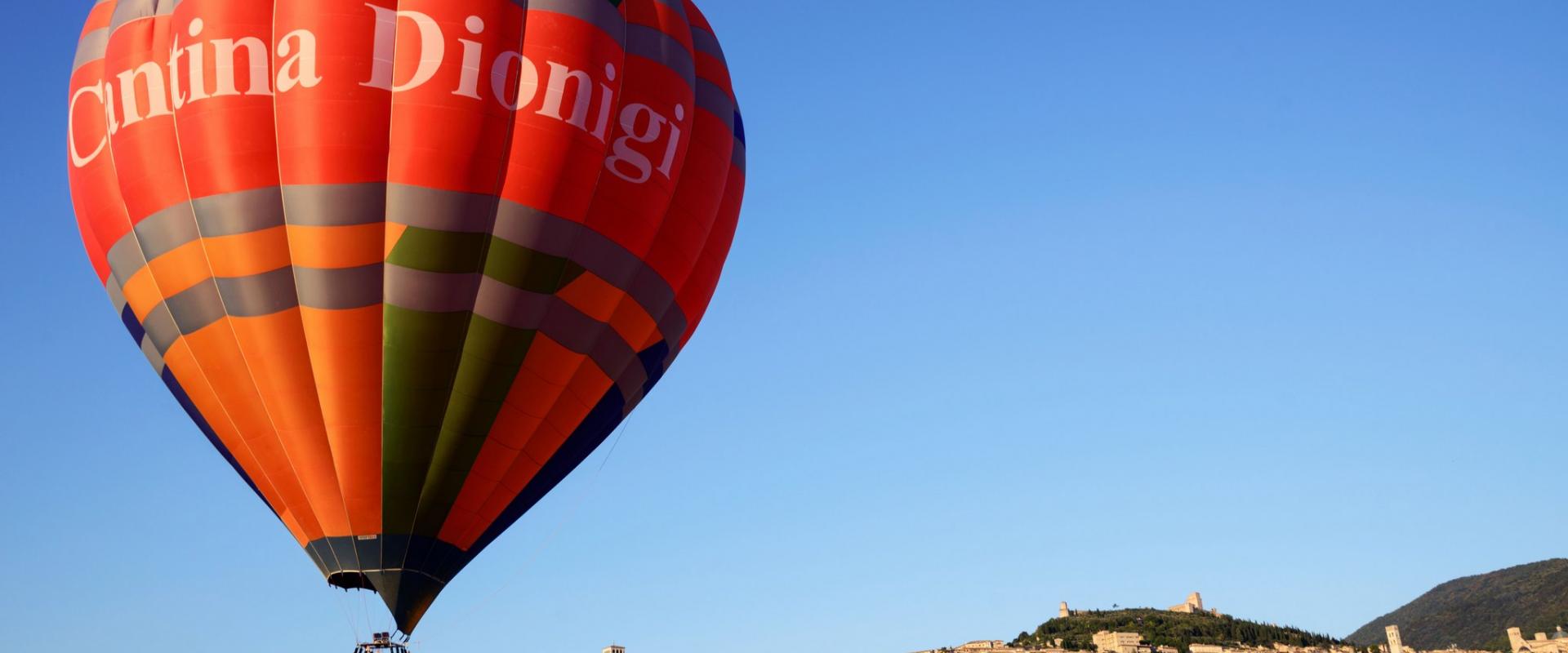 Balloon flight and Umbria style breakfast in wine cellar
Umbria is often described as the green heart of Italy. It offers a great variety of land-scapes from rolling hills covered by vineyards and olive groves to forest covered mountains, home of the famous truffle.
The landscape is dotted with beautiful mediaeval cities and villages, Perugia, Bevagna, Montefalco, Spoleto, Spello, Trevi. We are fortunate to take off in sight of one of the most revered sites in Italy: Assisi.
It would be difficult to find anywhere in the world a more enchanting ballooning location!
Without a question, mornings are the best time for hot air ballooning. The air is calm, fresh and the land is quiet. Being up in a balloon, drifting quietly is an almost spiritual experience!  After your flight we bring you back for breakfast to one of the most re-nowned winery in Bevagna, just a stone throw away from our balloon base. Here you will meet fourth generation wine makers who also know how to put on a great Umbrian style breakfast! If you are not opposed to drinking a bit of wine before midday, you may even like to sample some of their excellent wines!
The flight has a duration of about one hour, and is carried out in the morning, at a time that varies depending on the month (never before 6.00 and never after 8:30 am).
Period: from May to September
Duration: 1 h
Difficulty level: easy
Talk to a travel expert and personalise your trip