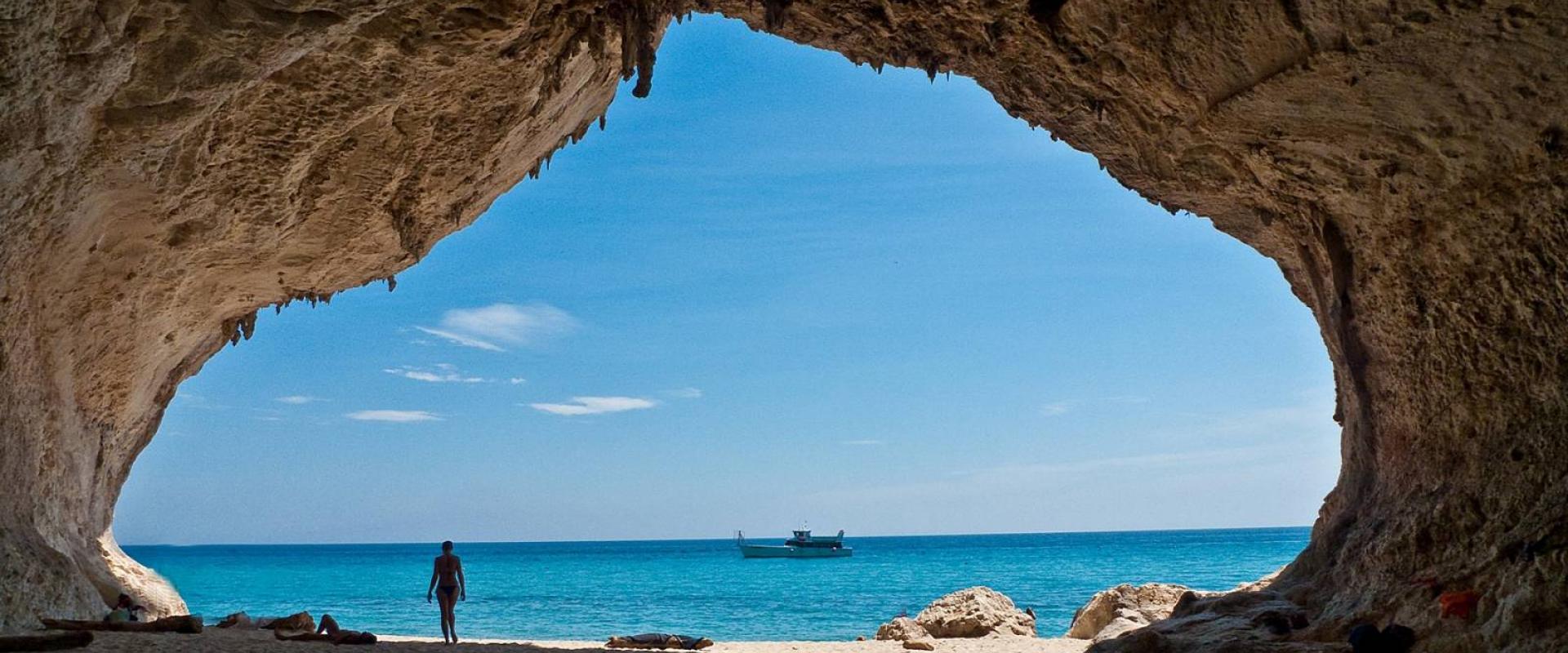 Excursion of the beautiful beach of Cala Luna
Among wonderful sea and white sand!
The beach of Cala Luna, positioned within the wide Golfo di Orosei, is made up of coarse, light-coloured sand mixed with stones. Its waters are transparent and of a changing blue due to the plays of light created by the sun reflected on the seabed: a further spray of colour is offered by the green of the vegetation that hems the beach. Held tight as in an embrace from the steep walls of rock, are deep caves which open onto the beach and offer shelter from the summer heat.
This corner of nature was chosen as the set for the film "Travolti da un insolito destino" both in its version with Mariangela Melato (1974) and in the remake "Swept Away", with Madonna as lead actress. The beach offers some facilities: it has a bar and café, and is characterised by shallow waters, making it suitable for children to play. It is possible to hire a pedal boat.
Talk to a travel expert and personalise your trip