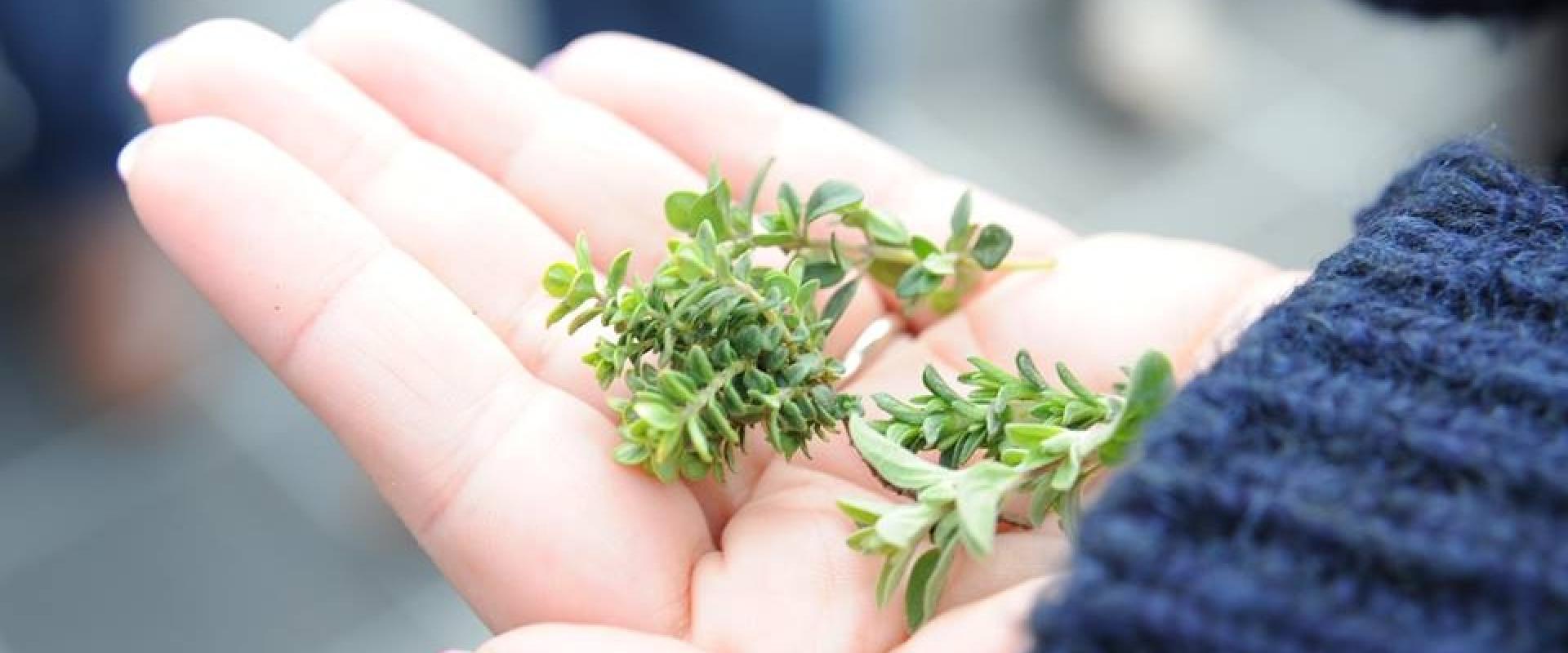 Show Cooking in exclusive area kitchen garden and dinner or lunch with typical Sicilian culinary excellences
Olfactory guided journey among medicinal and aromatic herbs in a wonderful countryside location!
A hill between Sampieri, Cava d'Aliga Scicli and gently sloping to the sea is where the headquarters of a famous company that produces medical and aro-matic herbs. A multisensory itinerary within the company, over the years become a reference point for chefs, gourmets and lovers of good food throughout Italy for 150 species grown and distributed.
The path winds through dozens of spices, ornamental plants and herbs chosen for their uniqueness: the pineapple sage, stevia, lemon thyme, geranium and orange mint bergamot are just some of the variety that is can know, smell, touch your fingers and in some cases surprisingly enjoy discovering new tastes and unexpected.
Your companion for the exception will catch your attention all the way wisely dosing scientific information and pleasant anecdotes until the final stage in the Kitchen-garden. Here you will take part in a unique and fascinating show cooking after which you will taste dishes unique and infinite goodness.
Tour a Show Cooking in exclusive area kitchen garden and dinner or lunch with typical Sicilian culinary excellences
Talk to a travel expert and personalise your trip