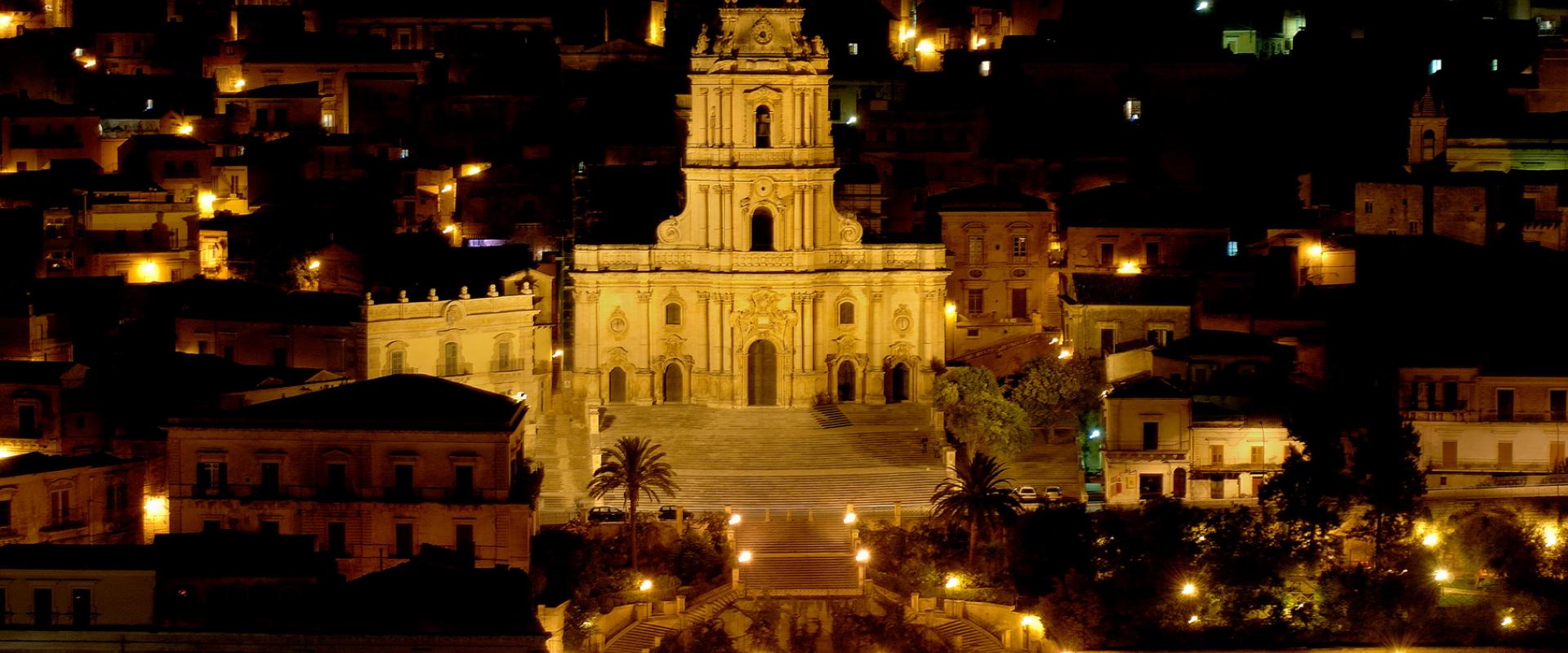 Our itinerary starts from the upper town, where the Church of St. John stands in his theatricality. Then it goes down to the lower section, along the course Francesco Crispi dominated Napolino Palace, one of the most representative civil buildings in the city. Continuing on the same road you come to the Castle of the Counts, administrative center of the ancient county of Modica.
Staying on the main road appears to us in all its scenic majesty the Cathedral of St. George, on top of a large staircase that counts 254 steps. From here we go to the lower town. Corso Umberto, old bed of the rivers Ianni Mauro and Pozzo dei Pruni, covered after the disastrous flood of 1902, has become the main street, the "living room" of the city, thanks to the impressive buildings that border it: Manenti Palace, Teatro Garibaldi, German palace. On the left the Church of Santa Maria del Soccorso and the adjacent Jesuit College, it impresses with its facade not facing the main street. Later the Cathedral of St. Peter, amazing for details and decorative elements, which make it an example of late Baroque architecture.
A little further on, at the confluence of two streams, one is before the Church of St. Mary of Bethlehem, in which it retains the Palatine Chapel, the twelfth century. After you bring in Modica Terrace where you can enjoy a beautiful night view.
Talk to a travel expert and personalise your trip