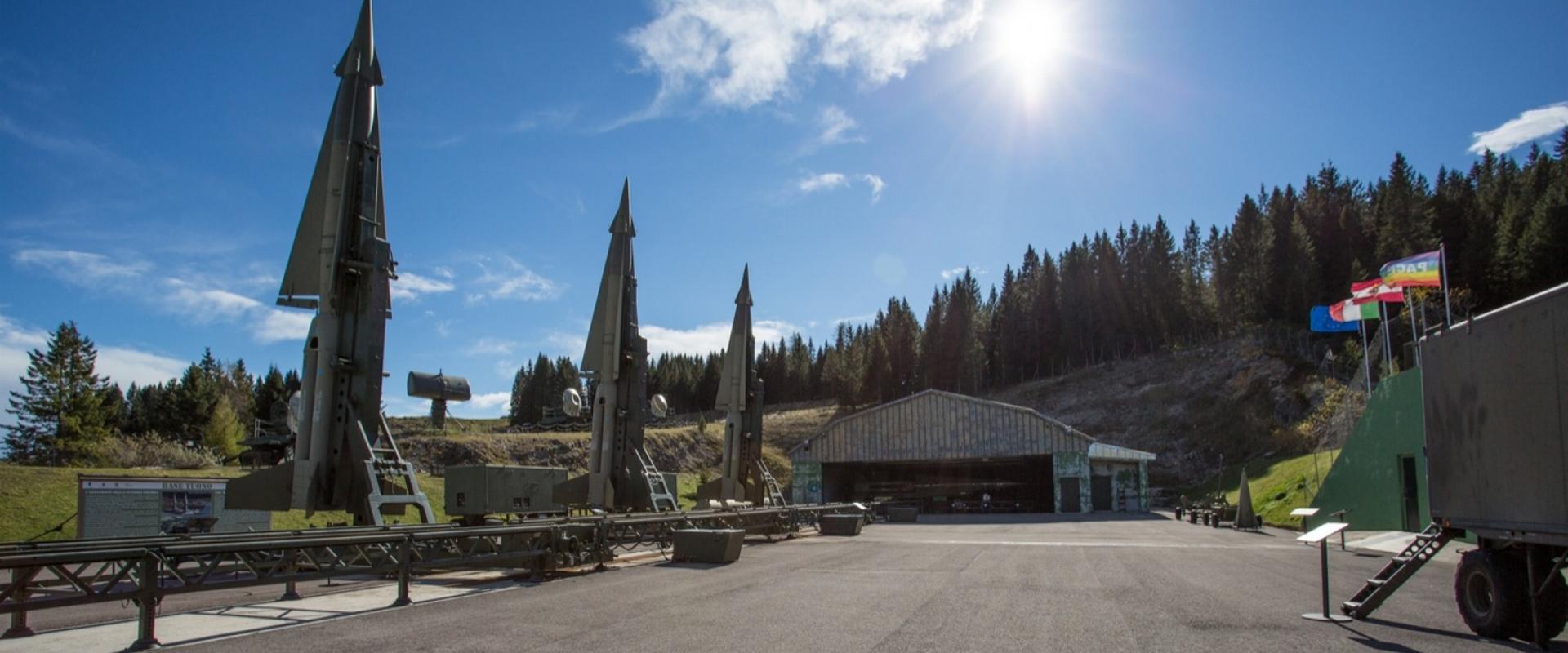 Visit of Base Tuono (Thunder)
One of the extraordinary evidence of the Cold War!
Today Folgaria is a beautiful holiday place, nestled in a natural fascinating envi-ronment. However, history tells a past of bloody wars that have left an indelible mark on the territory, through the strong and the trenches of the Great War, the Base Thunder, NATO missile site.
Located near Passo Coe (1610 m), in the municipality of Folgaria, the Base Tuono - Base Thunder was one of the twelve missile bases of  the Air Force de-ployed in Northern Italy in the sixties as part of NATO air defense system in southern Europe. Its function was to counter any air attacks at high altitude by the countries of the Warsaw Pact. The weapon system was based on the missile Nike - Hercules, a carrier surface - air armed with conventional warheads and nuclear. Active from 1966 to 1977, it was therefore one of the principal defensive  site of that historical period known as the Cold War, the ideological, economic and political conflict between the East and West of the world, that began immediately after the second World War and fortunately never escalated into war fought. An international tension that marked the post-war period until the collapse of the Berlin Wall in 1989.
Duration: 2 h
Talk to a travel expert and personalise your trip