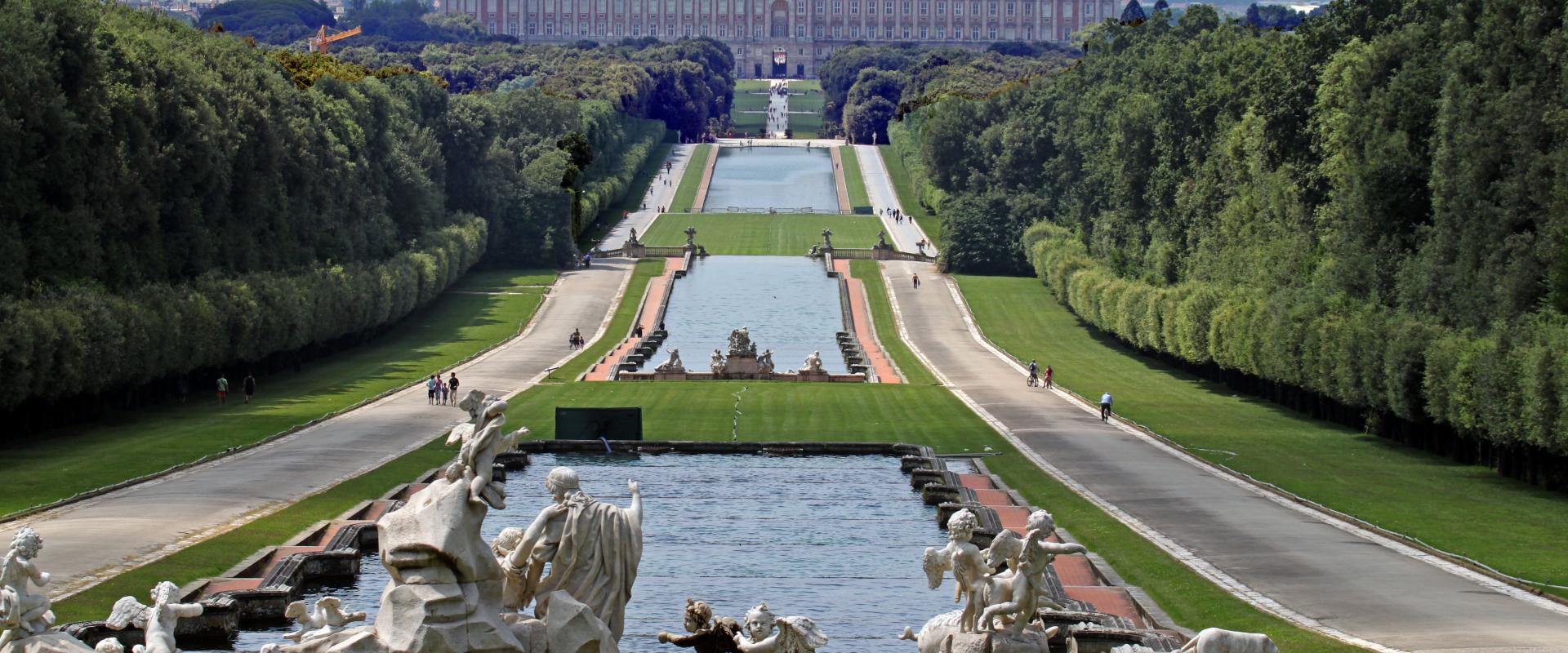 VISIT OF CASERTA ROYAL PALACE
Authentic masterpiece designed by Luigi Vanvitelli
The Royal Palace of Caserta is the largest palace complex built in Europe in the seventeenth century by order of King of the Two Sicilies Charles II di Borbone. This authentic masterpiece was designed by the illustrious architect Luigi Vanvitelli. Once inside, you will enjoy the impressive staircase consisting of 116 steps and decorated with marble statues, the Palatine Chapel, the apartment of King Napoleon, and the beautiful theatre. The Royal Palace also boasts a wonderful garden built in baroque style that extends up to the foot of a large hill. It features a riot of waterfalls, fountains and pools that will leave you breathless.
Services included:
- English speaking guide (3hrs)
- Skip–the–line ticket 
Services not included:
- Transportation (car rental and other transfers)
- Extra, tips and anything else is not listed under "Services included"
Talk to a travel expert and personalise your trip