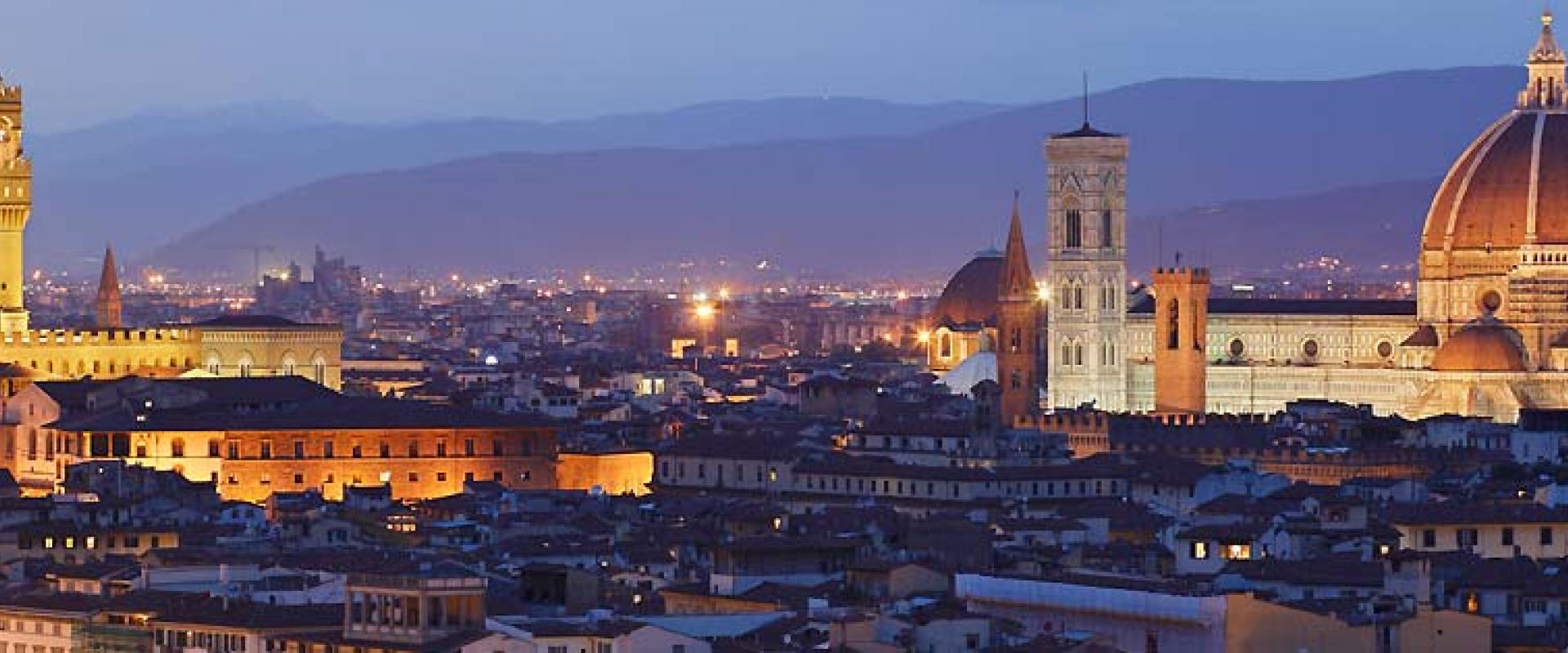 The triumph of the Renaissance!
Florence,  wonderful and precious city that has entirely maintained its past charm and splendor, never fails to surprise, with its masterpieces of art, colored marble of the churches and the architecture that evoke the splendor and the role played in the development of culture and art of the Renaissance.
Our tour begins in Piazza del Duomo, the religious center of Florence with the Cathedral of Santa Maria del Fiore, the symbol of the Renaissance thanks to the magnificent dome designed by Brunelleschi, and here you can also admire Giotto's bell tower and the Baptistery of San Giovanni decorated with three magnificent bronze doors.  Af-ter walking through the narrow Medieval streets full of old houses and towers reminiscent of the great poet Dante Alighieri, you'll come to Piazza della Signoria. This is the political heart of Florence, where we find the Palazzo Vecchio, one of the most significant public buildings of the Middle Ages.
From there the tour continues with a walk around, visiting the Church of Orsanmichele, a symbol of the power of art during the Florentine Republic, and the district of Santa Maria Novella, testimony to the rich merchant and banking families of Renaissance Florence. The tour ends at the Ponte Vecchio.
(Duration: 3 h)
Talk to a travel expert and personalise your trip