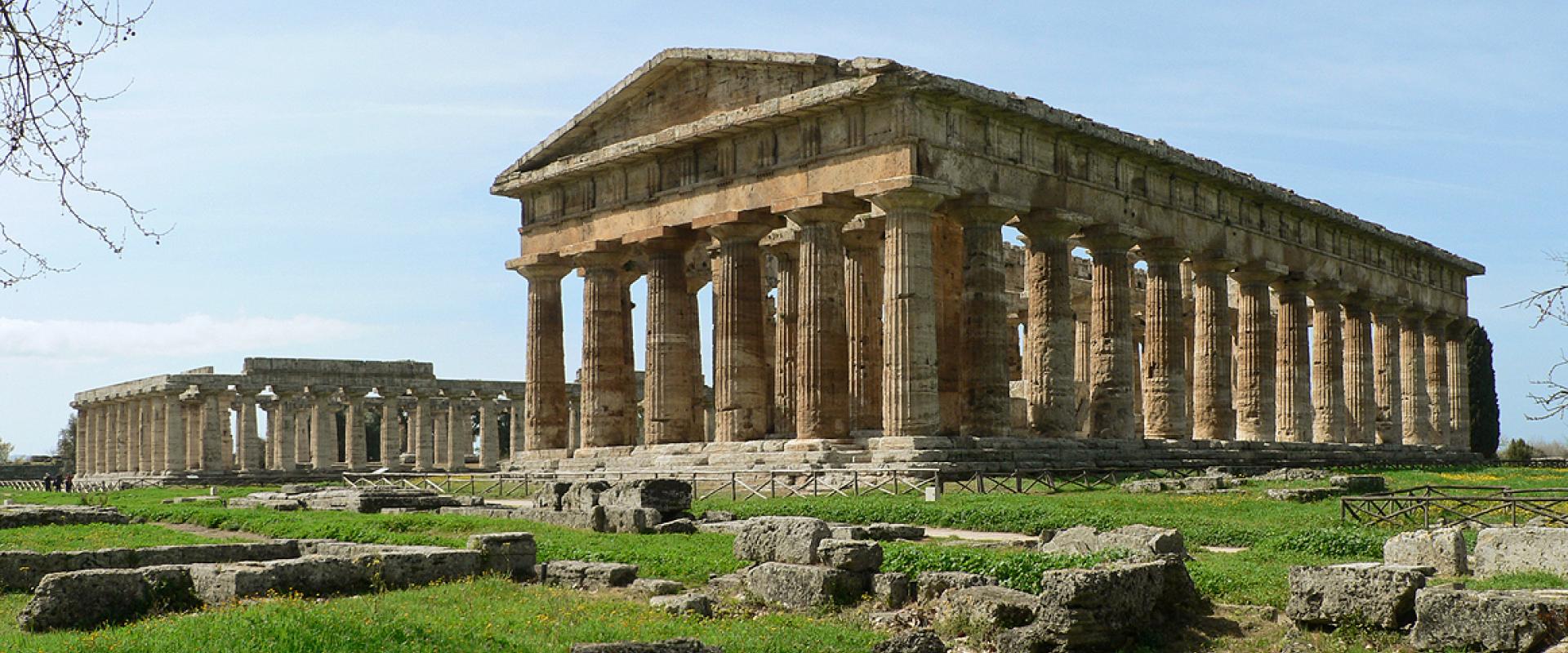 VISIT OF PAESTUM ARCHAEOLOGICAL SITE
One of the richest archaeological parks in the world
Founded by the Greeks around 600 B.C., Paestum was a major ancient Greek city on the coast of the Tyrrhenian Sea in Magna Graecia. UNESCO World Heritage Site by 1988, Paestum archaeological site is bounded by well preserved walls and towers that stretched to a length of about 5 km. Within these walls is one of the richest archaeological parks in the world, dominated by three temples and rich in important historical and artistic evidences.  Our enthusiastic local guide will lead you through a gripping itinerary which includes a portion of the wall, the three perfectly preserved Doric temples, the public area of the Roman period, where stand the hole and the amphitheater, and the museum.  It holds sculptures, pots, utensils and frescoed tombs of considerable value, including the Tomb of the Diver, the only example of a tomb fresco dating back to the Greek period.
Services included:
-English speaking guide (2hrs)
-Entrance ticket to the archaeological park
Services not included:
- Transportation (car rental and other transfers)
- Extra, tips and anything else is not listed under "Services included"
Talk to a travel expert and personalise your trip