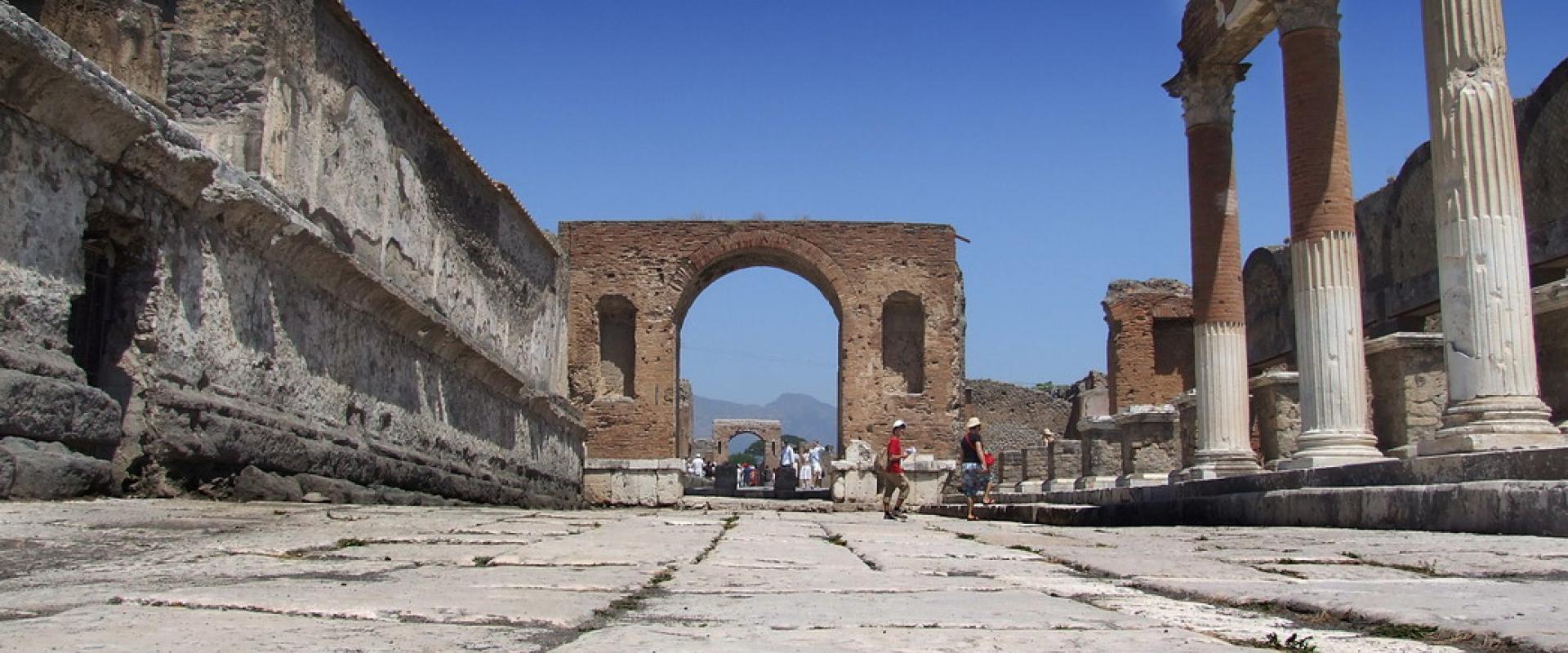 VISIT OF POMPEII ARCHAEOLOGICAL PARK
One of the most significant evidence of Roman civilization
Pompeii is one of the most significant evidence of Roman civilization and provides outstanding information about art, customs, trades and everyday life of the past. The city of Pompeii emerged from the darkness of centuries exactly as it was when it was suddenly buried by the layer of ash and lava that poured down from the devastating eruption of Vesuvius in 79 AD. Thanks to the excavations, today it is possible to know and closely observe all the most interesting aspects that characterized that civilization. It will be possible to visit the temples, the public buildings, the rich noble villas, but also the shops, the poorest houses, the inns and the 'lupanar' (places for sexual activity with prostitutes). A real dive into the past that will take your breath away.
Services included:
-English speaking guide (2hrs)
-Entrance ticket to the park
Services not included:
- Transportation (car rental and other transfers)
- Extra, tips and anything else is not listed under "Services included"
Talk to a travel expert and personalise your trip