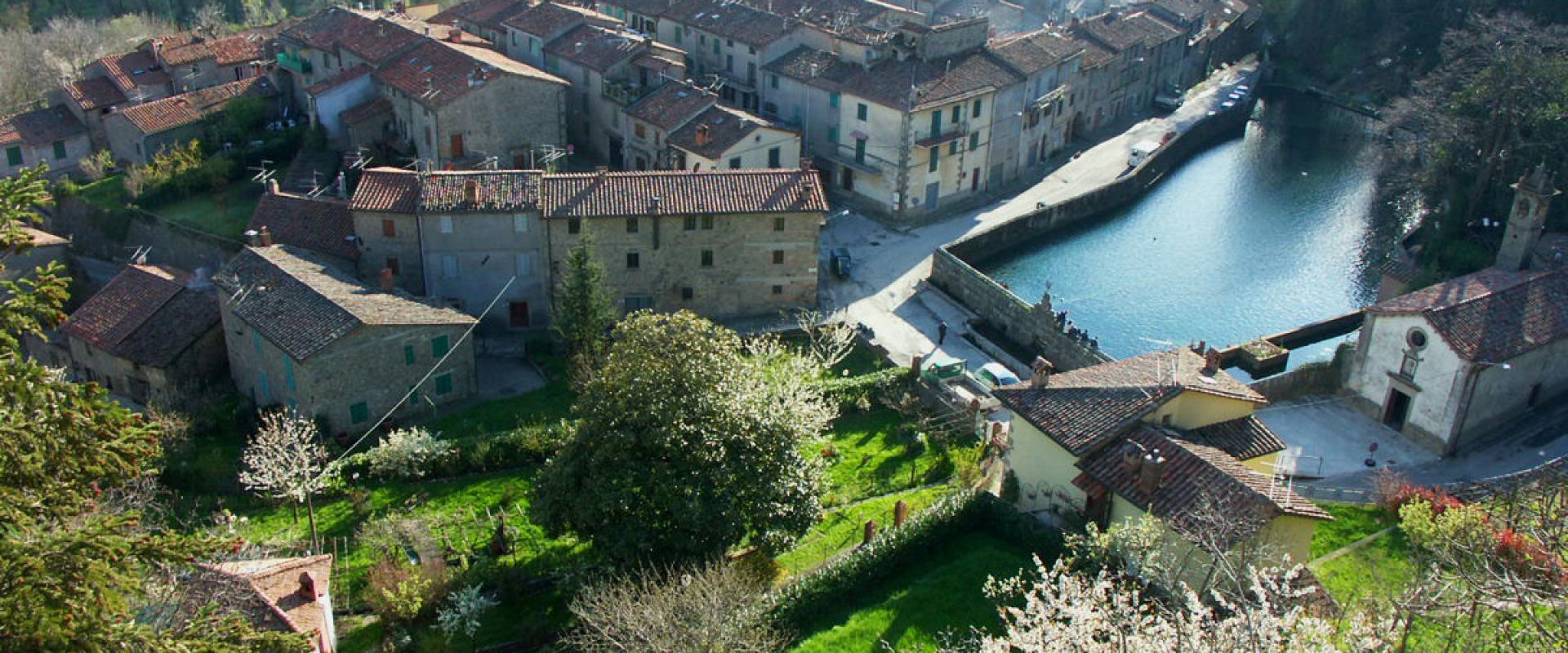 Santa Fiora is a beautiful borgo of ancient origins at the foot of Mount Amiata, developed around the springs of the Fiora river and also known as the "the water borgo". The small but charming historic center developed on a hill and is divided into three areas: Castello, Borgo and Montecatino which slope down towards the river springs. The Castello represents the oldest part of the town. Its original Medieval square is dominated by the remains of the fortified buildings and the Palazzo dei conti Sforza Cesarini of the sixteenth century, now the town hall. The Borgo area offers a splendid panoramic view of the Fiora valley, Monte Calvo and Monte Labbro, while passing through Porta San Michele, you arrive in the area of ​​Montecatino, the newest part of the 'old quarter'. Santa Fiora also boasts the presence in its territory of the Bagnore 3 geothermal power plant, an imposing work of contemporary architecture built at the turn of the millennium, which stands in harmony with the surrounding landscape. Our tour will lead you through the historical center, starting from the square to get the church del Suffragio (1716-1726) and then to the Parish of St. Flora and St. Lucilla, the most important and famous monument of the borgo which hosts a collection of splendid terracotta pieces attributed to Andrea Della Robbia.
Services included:
-English speaking guide (3hrs)
Services not included:
- Transportation
- Entrance tickets to parks, museums, churches and monuments, where expected
- Extra, tips and anything else is not listed under "Services included"
 
Talk to a travel expert and personalise your trip