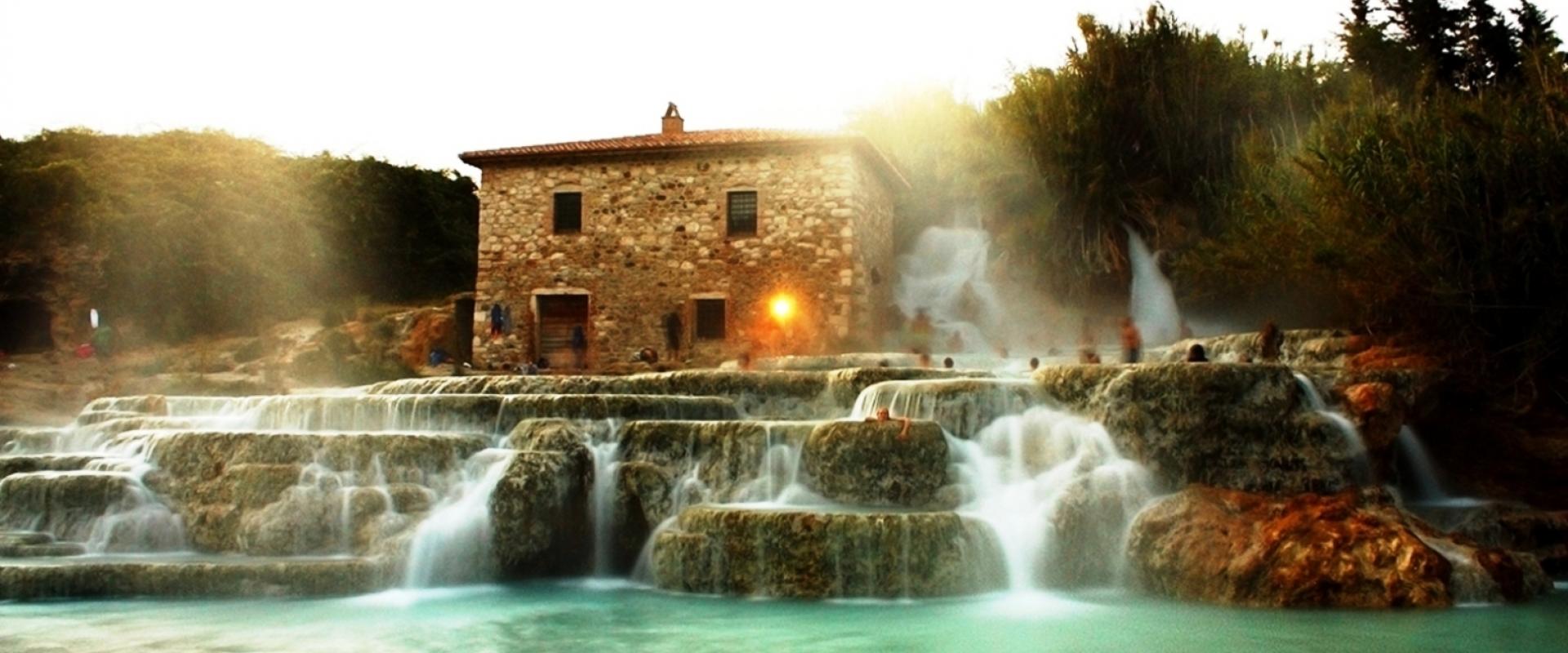 Nice thermal site of Maremma!
Saturnia is a town of Etruscan origin. It is a famous thermal town with natural springs in Roman times became an important place of transit along the Via Clodia. Was the desti-nation of many Latin writers who have left abundant testimony. His village still presents great historical traces of this past and during our tour we will see:
- Porta Romana and the remains of the Etruscan walls to isodomic blocks;
- The Causeway of the Via Clodia (Imperial Age);
- The "Dry Bath" or a now drained s pa tub that is supposed to be part of a Roman villa (imperial period);
- The Parish Church (XIV c.) Rebuilt in this century on the old Romanesque build-ing style, it contains some interesting paintings of the '500;
- The waterfalls of the Mill: Suggestive of sulphurous waterfalls flowing at a con-stant temperature of 37.5 ° C.
Talk to a travel expert and personalise your trip