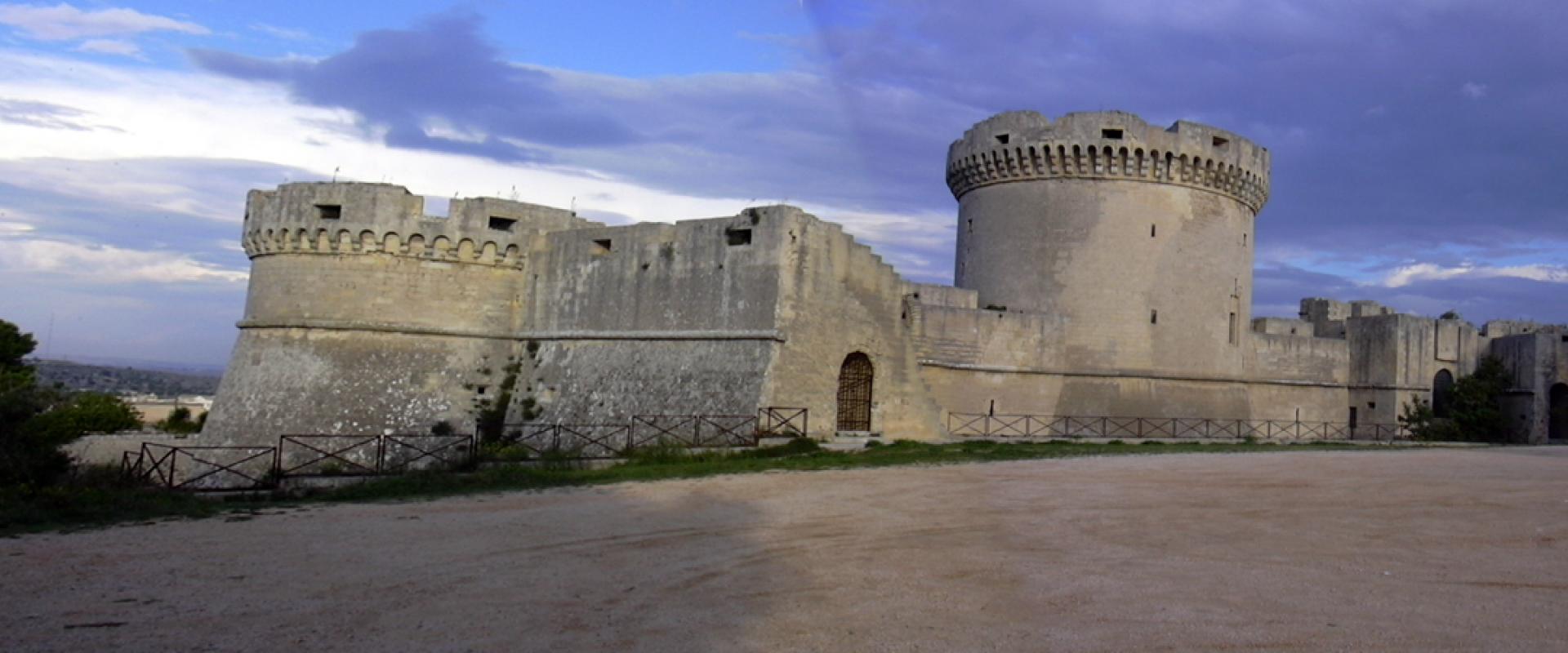 Visit of Tramontano Castle in Matera and paper mache laboratory with medieval experience game
The last day of Count Giancarlo Tramontano in Matera
The people of Matera are tired of the tyranny of the Matera  Count Giancarlo Tramontano. Today is the 29 Decembre 1514 and we all are called to come in front of the Castle of Matera. Brunetta, courageous daughter of the gunsmith of Matera, has gather the most intrepid citizens of Matera to promote a riot to overthrow and oust the evil and hated Count.
Also you, come immediately as time is our enemy! And bring arms and sticks to make legendary this moment, so important for our city of Matera.
Aurelia, in the shoes of the legendary Brunetta, will help you relive this dramatic moment, which really happened in the Medieval lands of  Matera. You will find out the reasons for which the Castle of Tramontano had remained incomplete, will relive the feelings which moved the population to hunt the tyrant who had tired the people of Matera and feelings which bothered the people with the Count's manias of power and conquest; you will enjoy a guided visit along the streets of the Duomo of Matera and assist  a craftsmen demonstration of the characteristic local working of papier-mache.
PROGRAMME
- Meeting Aurelia at the  Bar del Boschetto
- Until you walk to the Castello Tramontano (still incomplete) Aurelia will explain to you the coat of arms of Matera
- You will enter the story as a citizen of Matera of the 500 and will learn to live  the epoch when the revolt against the tyrant  was promoted
- You will be a participant of a revolt under the Tower of the Castle where the Count will try, for the last time, to address and take advantage of the kindness of the Matera people 
- While you follow a map to reach a secret place where a laboratory of an authentic craftsman of papier-mache is found, a demonstration of his art, exclusively for you, will be held
- A licensed guide will help you appreciate the course of study emphasising the history and art of Matera and consequently will be ready to bring you to the final of the adjacent square of the Cathedral Church (a guided visit) to ambush the Count
Talk to a travel expert and personalise your trip