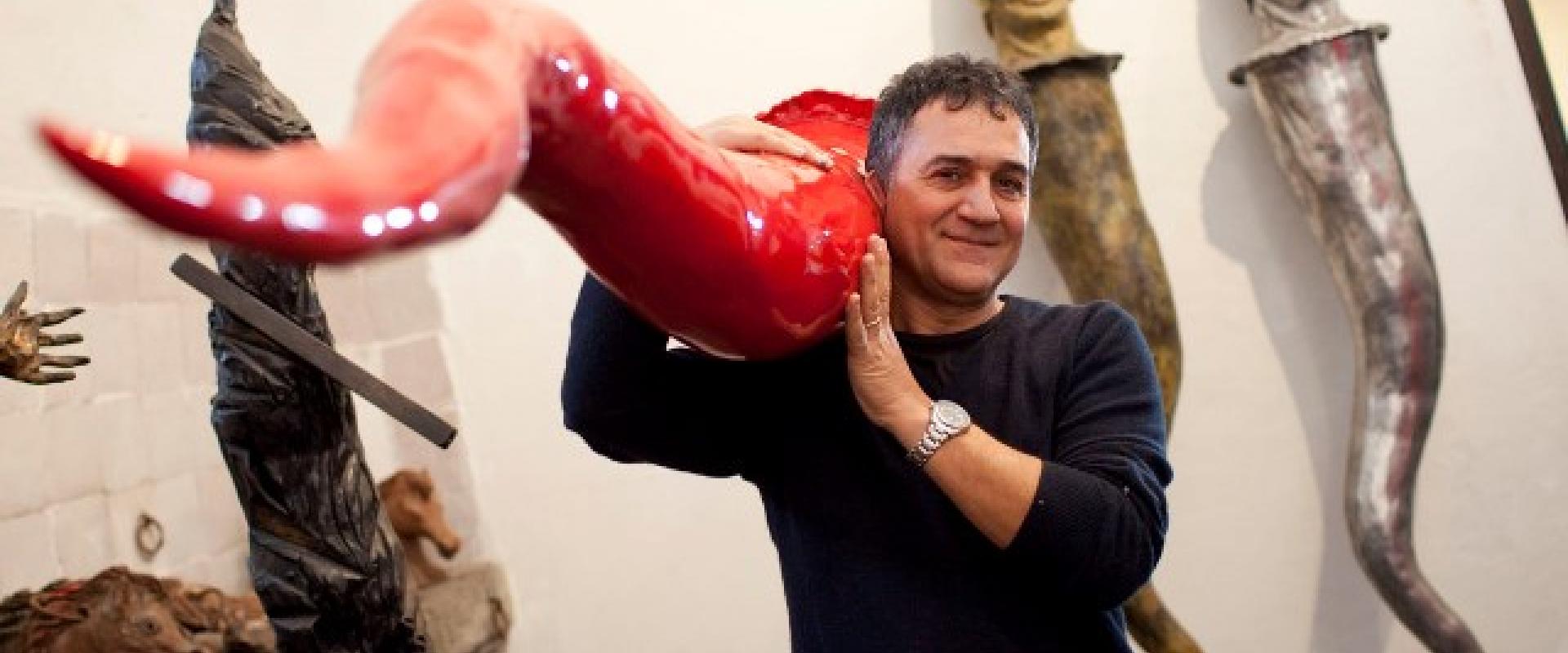 Walking tour through the alleys of Naples and "Misfortune game experience"
Take away the misfortune from Napoli with your amulet !
Maybe you have not noticed that the tricky "Monaciello" hid away all our amulets  and now Napoli is collapsing in misfortune. Yesterday, with the inhabitants of Spaccanapoli  area,  we asked  for help to the directress of Le Belle Arti Academy in order to make an even more powerful talisman. The directress told us that she knows what to do and scheduled an appointment with us for tomorrow morning at dawn; we meet in the bar called "La Tana dell'Arte" in front of the Academy.
Please, be on time as we shall not wait for late arrivals, Ah, I almost forgot, bring some salt with you!
With Luisa, acting as the directress of Le Belle Arti Academy, you can go deep  into the side of Napoli connected to the most ancient traditions and learn the oldest short prayers of Naples against misfortune. Going through the most hidden alleys, you are introduced to the sculptural art of the city.  In the laboratory of a famous Neapolitan artist you create the "Pulcicorno", your original personal amulet with which you can relive the ancestral spells against misfortune . Ending such a great day you will eat a legendary Neapolitan pizza, listening local music, in a traditional restaurant.
When back home, you will have so much to tell about!
PROGRAMME
- Appointment with Luisa at the Bar "La Tana dell'Arte" in front of the main entrance of the Belle Arti Academy
- Collective action to act the Neapolitan spell against  misfortune
- Cultural storytelling while walking through the decumani of the historical centre of Napoli
- Entrance to the atelier of the sculptor Ulderico Di Domenico
- Creation of the amulet "bad luck go away!" (the amulet will be the participant's own property)
- Rendering of the salt ritual for pushing  misfortune away
- Feast and Neapolitan pizza  to cheer to celebrate the liberation of Napoli from  misfortune
- For this experience path, a participation certificate is  provided to each participant
Talk to a travel expert and personalise your trip